16 juni 2018
Op 16 juni 2018 is de locatie aan de Edisonstraat 89a officieel geopend. Wat een feest!
Kom een keertje langs voor een bakkie of voor informatie over Nederlandse taallessen.
June 16th was a great party! We opened the new location of Alles is taal. So feel free to walk in for a cup of coffee or for more information about Dutch classes.
Tot ziens!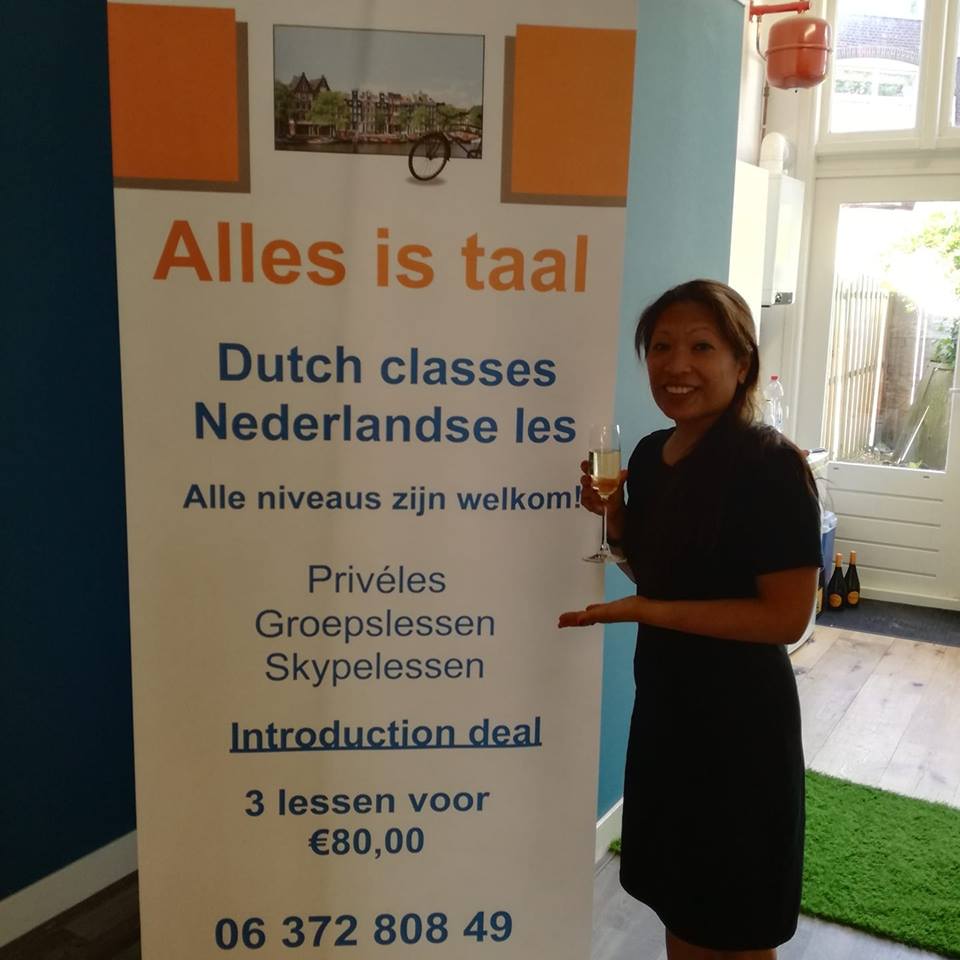 1 april 2018
Alles is taal is tegenwoordig te vinden op het nieuwe adres de Edisonstraat 89a te Den Haag.
Het is een mooie ruimte waar je groepslessen en privélessen kunt volgen.
Kom een keertje langs om een "bakkie te doen".
Tot ziens!